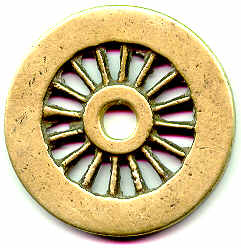 It turns for us all.
No, I have not "run oft" with pirates. I have lately been consumed with the logistics of returning to the rat race. I couldn't do it without the love and support of my family.
So far it's a day-long proposition but if and when I get past the training period I will have some time for the studio again.
In the meantime, I put myself to sleep at night putting the finishing touches on a few of the summer quilts and making notes and sketches for future projects.
I've reinstituted my practice of turning a Tarot card while sitting at a light in traffic. This morning - the Queen of Cups.
I have been both chastened and enlightened.